These cels are no longer really for trade/sale. I've sold off about everything I do not really like. Specific monetary offers are still entertained, as are possibly trades from the wishlist, but isn't nearly as likely as was before.
---
This cel is from the episode 'Rescue Videl', and is very colorful with Videl/Saiyaman. There are also sketches for this cel, but I do not yet have pictures for them.
---
This cel is from Movie 13 -- Gohan is playing with the music box. I haven't seen the movie, but from what I heard I don't think it's good to be messing with it.
---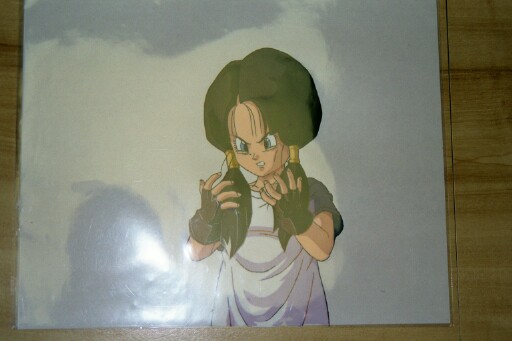 From 'Gohan's First Date', the episode not shown on Toonami due to a burning building Saiyaman saves. Videl has just had her hands burnt.
---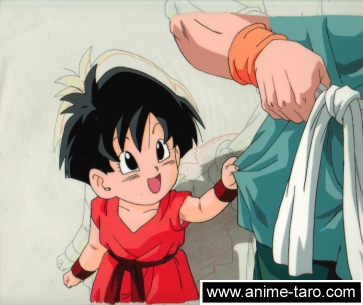 From Episode 289 or so. Very cute cel of Pan and Goku from DBZ. I haven't had time to take a new picture of this :)
---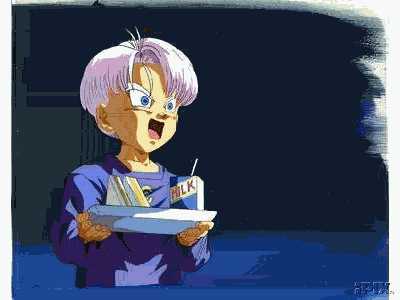 From Movie 13. Trunks has got milk. This cel is very nice, with great color.
---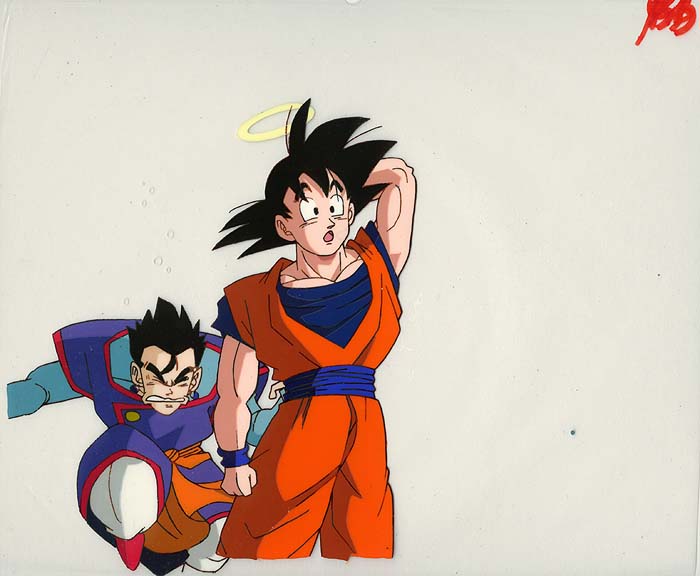 From Episode ???. If someone could tell me what episode this is from, I'd really appreciate it. Gohan is stunned, and Goku is embarassed.
---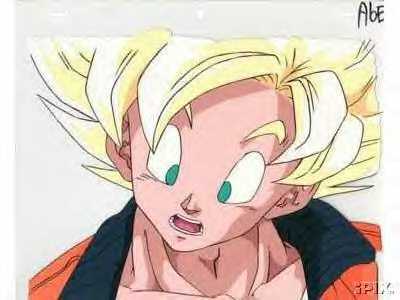 This is a really nice A6 End cel of SSJ Goku in the orange jacket in the Cell Saga intermission. Beautiful cel, has a sketch.
---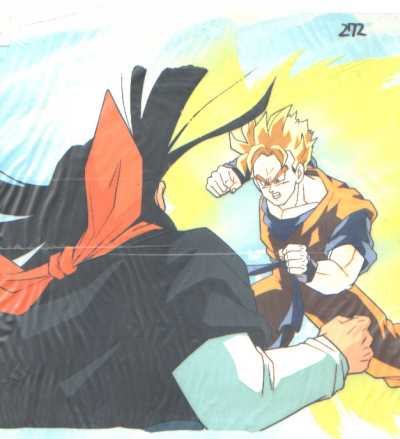 This is one of my dream cels -- Mirai Gohan, full-body shot, as a Super Saiyan, without arm missing, and with a great ki effect. What more could I want? Looks really great in person, scan is not the greatest.
---
Another great cel... SSJ Vegeta, awesome ki aura, but where in the world is this from? Creased, but still cool.
---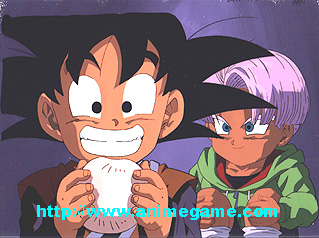 Oversized Movie 10 cel of Goten/Trunks. Not the best colored cel, but I am growing to like it. Very cute, but not what I expected.
---